Worldwide distributors of quality FMCG brands established 1991
– What can we do for you?
  ABOUT KIWI GROUP  
Kiwi Group A / S was established in 1991 with the aim to install and operate candy machines in retail stores, businesses and public educational institutions.
In 2004 the current management took over the company and has since developed it to include three business areas: Vending, Trading and Retail.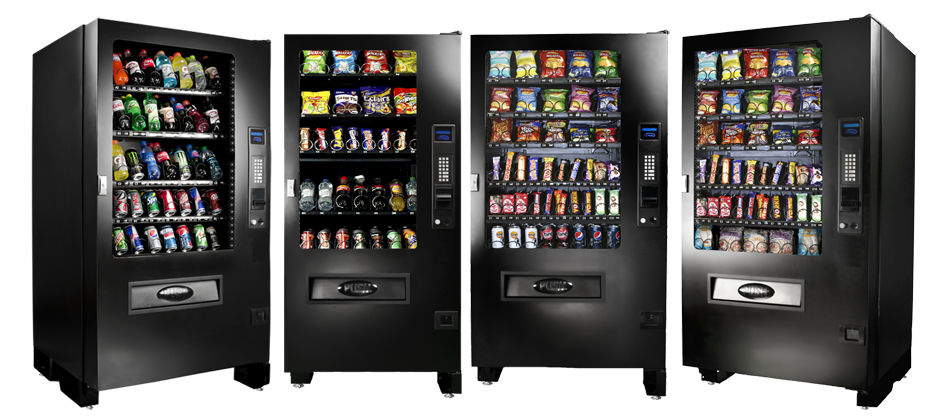 Kiwi Vending was established in 1991. Today Kiwi Vending operates around 10.000 small vending machines (candy, toys and entertainment) in Denmark, Norway, Sweden, Finland and Germany. Purchases are made at coin-operated vending machines. The machines are serviced by partners, franchisees and our own staff.
Kiwi Vending also supplies refrigerated vending machines in several countries with top branded products: chocolates, sweets and confectionary.
Kiwi Trading House was established in 2007 and is a global distributor that mainly sells FMCG products, including chocolate, confectionery, soft drinks, beers, coffee, etc. worldwide.
We operate in more than 40 countries globally.
Kiwi Retail was established in 2012 and today operates as a total supplier of confectionery, soft drinks and other impulse related FMCG products for non-food chains in Scandinavia. With the development of the concept SweetSpot™ Kiwi Retail seeks to optimize, manage and renew chains impulse sales, so that the retailers can focus on their core business.
Today SweetSpot™ service more than 900 nonfood retail stores in the Nordics.
  KIWI TRADING  
WHY CHOOSE US?
Kiwi Group A/S was established in 1991 and has been distributing FMCG and confectionary worldwide since 2007. Our focus is to develop "odd segments" and identify "hard-to-reach" markets and customers. Our core business is aimed towards top branded products & FMCG, such as chocolate and confectionary; soft drinks; beers; liquors; toiletries and consumer electronics. We mainly deal directly with the brand owners, and new trade lines are constantly sought and expanded!
DISTRIBUTION
KIWI Trading has been distributing FMCG and confectionary worldwide for many years, and our focus is on developing "odd segments" and identifying "hard to reach" markets and customers, e.g. China and Africa. Our product portfolio and market coverage changes according to demand and opportunities.
VALUES
Our key values are:
– Long-term customer relationships
– Personal contact with suppliers and customers
– Partnership based on trust and loyalty.
What can we do for you?
On a daily basis, we are arranging logistic handling of orders (consolidated and non-consolidated) for our many partners. Therefore, you can consider KIWI GROUP A/S as a full-service provider, who can offer and assist you with the full-service package – from making of quotes, to delivery of goods at any destination worldwide at your preference!
OUR SERVICES
We offer TOP brands / FMCG at competetive prices
We accomodate individual requirements and customized offers & services
We offer full-service solutions and transportation by either Road, Sea and/or Air
Consolidation of orders from various brands /products (from several independent suppliers)
All possible documents (B/L,  SWB, AWB, EUR1, COO, Health Certificate, Packing lists, Delivery notes, Commercial Invoice, etc.)
Warehouse logistics & inspection reports covering pictures of pallets, cartons, items, production and expire dates (BBD's)
Pictures covering: Pictures of pallets, cartons, BBD's, loadings step by step, partially loaded containers, packed containers, pre- and post containerclosing, container number, container SEAL, etc.
We Service
MARKETS
Europe: Scandinavia, Central Europe, Eastern Europe, Southern Europe
Baltics: Ukraine, Belarus, Georgia, Armenia Uzbekistan, Azerbaijanm, Kazakhstan
MENA: Algeria, Egypt, Iraq, Jordan, Lebanon, Marocco, Palestine, Bahrain, Iran, Israel, Kuwait, Libya, Oman, Qatar, Sudan, Saudi Arabia, Syria, Tunisia, Yemen, U.A.E.
Asia: Hong Kong, Mainland China, South Korea, Inda, Japan, Singapore, Vietnam, Pakistan, Afghanistan, Myanmar
---
SEGMENTS:
Military and diplomatic facilities
Travel retail / Tax free (ITR)
Hard-to-reach segments and special distribution channels
Full-service solution partner
Experts in global distribution – We know our way around!
A safe trading platform – More than 25 years of trade experience
More than 25 years of experience in purchasing, sales, freight and logistics
Committed to our clients – We walk the extra mile!
A trustworthy and loyal partner – No "hit & run" business
Easy contact – We are always available 24/7/365
Close on-going dialogue and quick replies!
Director & President Mr. Kim Soya & his team welcomes everyone worldwide!
KIWI GROUP A/S
Grusbakken 20 / Nybrovej 93
2820 Gentofte
DK – Denmark
+45 3961 7600
info@kiwi-group.dk
  KIWI RETAIL  
SWEETSPOT

™
With more than 25 years of experience in impulse sales products Kiwi Group is able to offer its non-food customers a total solution that makes it easy and profitable to optimize this part of their business so that their stores can focus on the core business.
 
Delivering an optimal Sweet Spot™ solution requires:
Knowledge of confectionery, beverages and impulse products

Knowledge of the countries in which the store is located

Knowledge of the stores, their customers and customer-flow

Knowledge of the size of the store, its conditions and staff capabilities 

Access to the best-selling products

Access to competitive prices

Experience and knowledge of product composition and placement

Experience and knowledge of visual display effects

Experience and knowledge of promotional campaigns.

Handling large amount of data (Data Mining)

Close dialogue and cooperation with each store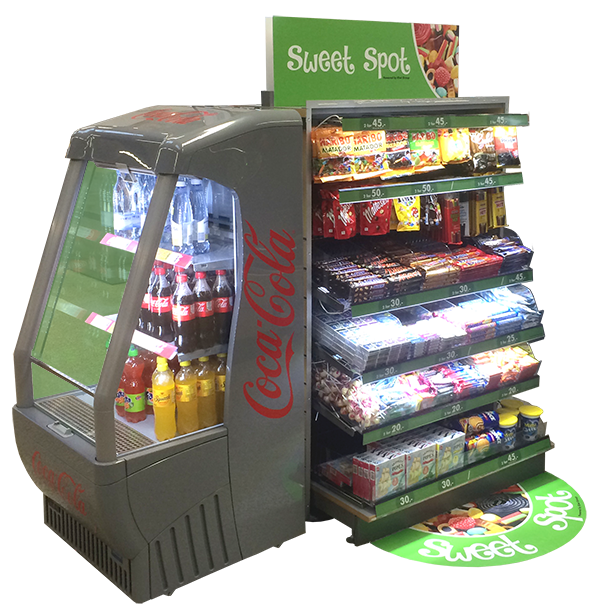 Contact us today – so you also can tick off the following:
Higher Sales

Higher Earnings

Less Handling

More Focus on Core Business
SweetSpot™

 – How to increase your turnover and profit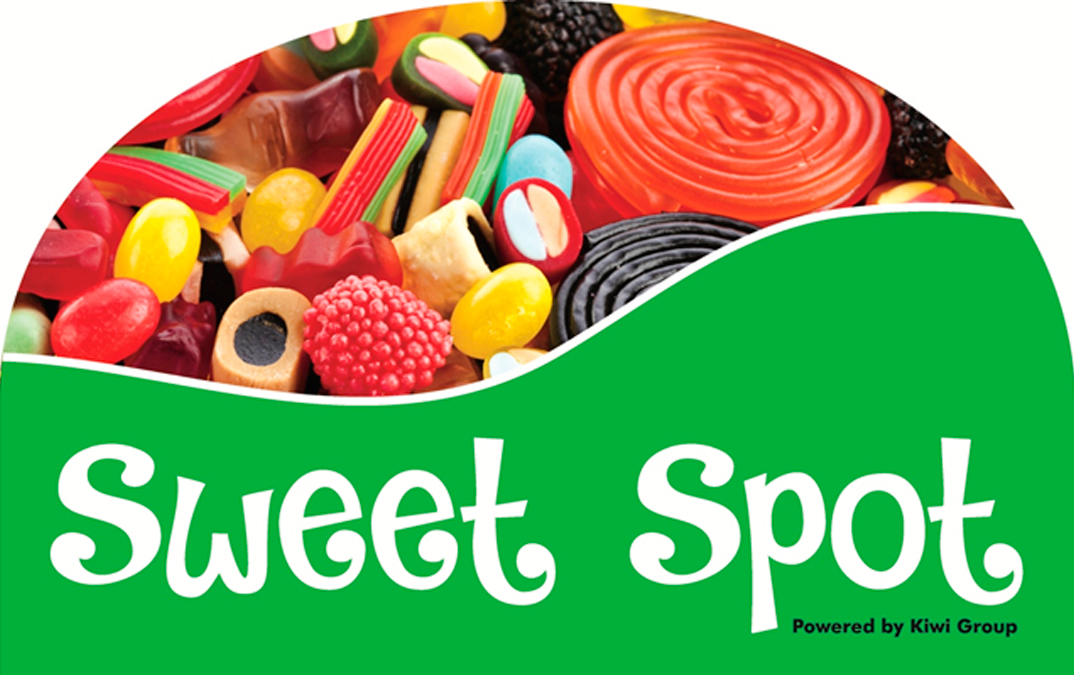 SweetSpot™ Concept

SweetSpot is a shop-in-shop solution for all Non Food Stores. Its aim is to create increased sales and profit to the store without effecting the the stores core business. Products like confectionery and soft drinks are well suited for this - but require:

The right product mix,
The right prices and timing (seasonal and promotional campaigns).
Nice and eye catching presentation in the store
Optimal logistics and warehouse management
Ongoing data mining, evaluation, analyzes and benchmark

Our experience is that between a bad and a good impulse execution there is a improvement span of at least

30-50%

.

SweetSpot Design

The right instore solution and the use of Space Management typically increases sales by

20% - 30%

. A SweetSpot instore solution typically includes:

Eye-catching shelves, displays and coolers
Illuminated products and clear visibility
Clear and simple communication (prices and special offers)
Shelf dividers (no product boxes)
Optimized product spacing based on analytical data, store size and customer base
Optimization of point of sales

SweetSpot Optimizer

One of the cornerstones of the SweetSpot™ concept, is our Data Mining Programme called OptimiZer™ in which we automatically monitor and analyze the performance of each store. OptimiZer™ include the following data:

Spaceman (planograms)
Nielsen data
Store data and customer profiles
Sales data from stores
Turnover ratio
Customer flow analysis
Forecasting & Inventory Management

This means that  we continuously can readjust each assortment and benchmark shops against each other. Our experienced optimization effect lies between

15% - 20%

.
SWEETSPOT™ IN THE NORDICS
In order to operate successfully in all the Nordic countries it requires knowledge and understanding of the differences between each of the countries –  according to:
Preferences, Tastes and Habits
Duty, VAT and Taxes (incl. Sugar Tax)
Legal Requirements
Logistical, Geographical and Climatic Conditions
We service the Nordic market from our Nordic Call Center.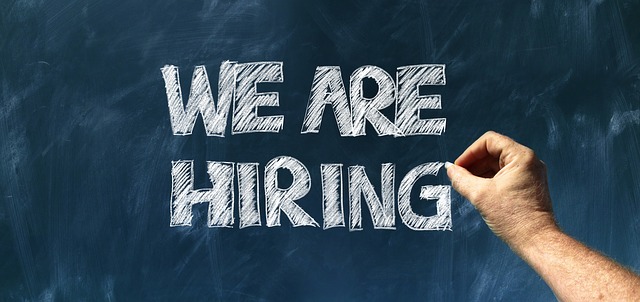 WE ARE ALWAYS LOOKING FOR TALENTED SALES MANAGERS
We are always looking for talented sales managers – send your unsolicited application today and you might become a part of an high-performance team which values team spirit and humor.
You get:
An exiting sales job in a dynamic and cheerful environment in a medium-sized, consolidated, Danish-owned company that has a European and international focus. You must be independent and flexible.
Your responsibility and tasks as sales manager:
Responsibilities and tasks:
Independent sales, outgoing sales will be customers, KAM – and in cooperation with Sales Director plan and implement sales and sales strategies

Make calculations and after-calculations

Compile and send offers

Receive offers, calculate and re-send

Contact customers and suppliers – pr. mail and telephone

Attendance at worldwide exhibition to meet and accumulate customers & suppliers

Negotiate prices, agreements, annual agreements, Share offers, etc.

Compile sales presentations, offers and templates

Quotation and follow-up, including update of sales database etc.

Serving and selling to existing customers as well as finding and establishing new customers

Ensure ongoing positive dialogue with our suppliers